2020, The Year in Review – by Jacob Rivera.
In one of the most 'interesting' years in recent memory, not just here in the States but across the world, some might think that doing a year end wrap up might be weird. Although I didn't get to go to the cinema to take in a majority of my movie watching, there was still plenty of great stuff that came out and probably more I've yet to discover. With the rise of exclusive streaming services and the impending economic collapse of multiplexes, I think 2020 will permanently change how we view film. But enough doom & gloom, let's get on to some great film & TV (as well as honorable mentions) from the awful year that was 2020.

1. The Painter and The Thief.
It's no secret that I love documentaries and they often rank high on my annual best of lists. This one from director Benjamin Ree was a recommendation from a film friend that I had never heard of. The premise sounded interesting but nothing could prepare me for what I ended up seeing. Painter Barbora Kysilkova has two of her paintings stolen from a gallery and when the criminals are caught she goes to the court to confront them at their sentencing. One of the thieves, Karl Bertil-Norland, who shows up to the sentencing, is approached by Barbora, not to condemn but rather to be asked if he would sit for a portrait for Barbora as restitution. What follows is one of the most compelling, inspirational and compassionate friendships ever caught on screen. When a film can move me to all sorts of emotions, especially tears, I know it's doing its job. To add to this fantastic film is the background of the amazing score by Uno Helmersson that further drew me into this story. The ending is surprising, magical, and truly unforgettable.

2. Mank.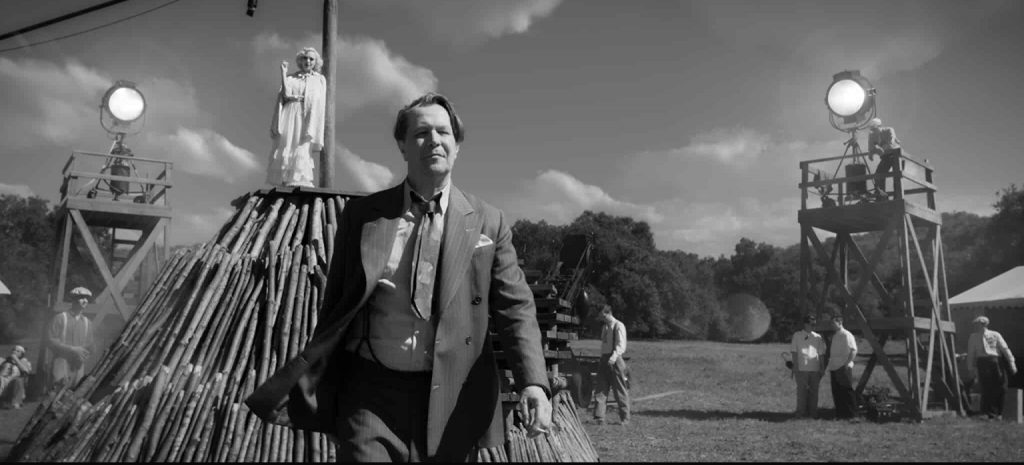 A Netflix film that's most likely destined for nominations come awards season, this is the latest offering from one of my favourite filmmakers, David Fincher. A passion project based on a script by his late father Jack Fincher. It tells the story of screenwriter Herman J. Mankiewicz (Gary Oldman) in the midst of writing the script for what would become Citizen Kane and his interactions with many of the figures that became the inspiration for key characters in the final film. The dialogue is whip cracking smart, the cast superb, and it's shot in beautiful black and white. I'm one of those film buffs who saw Citizen Kane early on in their journey through cinema and didn't really get what all the fuss was about. After watching this I was inspired to give it a rewatch and now with my more diverse palette and matured film mind, I can accept it for the great movie it is.
3. David Byrne's American Utopia.
Byrne is no stranger to great music performance documentaries, like Jonathan Demme's spellbinding Stop Making Sense. Released on HBO Max and directed by Spike Lee, American Utopia ranks up there as one of the greatest concert films of all time. The songs of course are great, but it's also the talented band and the choreography of the show that adds to the spectacle of it all. Lee provides such a nice touch to the project and the way it's shot adds a subtle layer that further held my attention. Byrne is one of those great musical geniuses but beyond that he's a regular guy who's been successful in touching people with his art.

4. Promising Young Woman.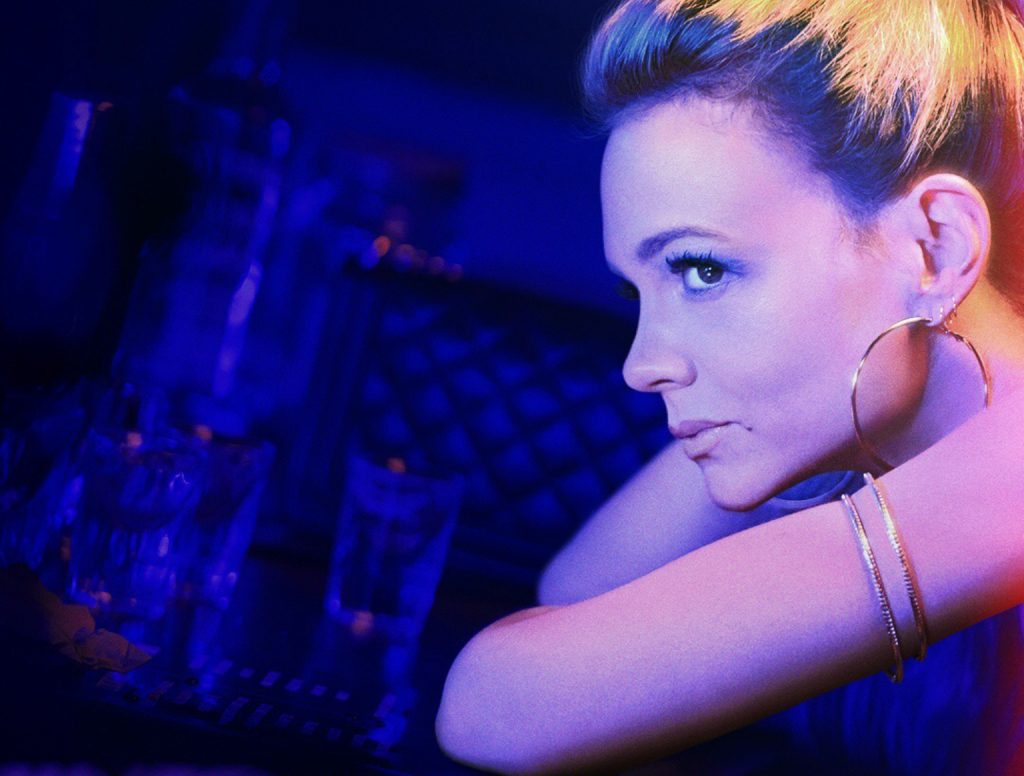 When I first saw the trailer for Promising Young Woman I was instantly intrigued. Unfortunately its release was delayed but the final film didn't disappoint. Written and directed by Emerald Fannell and starring Carey Mulligan in a dynamite performance, Promising Young Woman is a great revenge story, tapping into concerns raised by the #MeToo movement and the sad reality of many women being the subject of unwanted attention from male predators. There are so many creative elements here working in harmony, all carried by Mulligan who could well snag an Oscar for her efforts. The soundtrack is also on point and I'm excited to see what Fannell has in store for us next.

5. First Cow.
I wasn't sure if I was going to like director Kelly Reichardt's latest since I'm hot and cold on her work in general. I'm happy to say this was another big surprise, its simple but effective story set against the backdrop of the american frontier when many people were involved in the gold rush and the prospect of making their fortune. A cook (John Magaro) meets a Chinese immigrant (Orion Lee) and the two form a unique bond and partnership that is filled with some challenges. No doubt Reichardt is a talented filmmaker, great at telling the stories of everyday common life, but this might be my favorite of her filmography that I've seen.

6. Palm Springs.
Hulu got into the original movie game in a strong way this year and their best offering was this delightful dark comedy. Starring Andy Samberg and Cristin Milioti, this familiar plot used famously in Groundhog's Day, has the two living the same day over and over to hilarious results. Samberg and Milioti have great chemistry and this odd love story is so much fun, filled with both laugh out loud moments but also a ton of heart.

7. Never Rarely Sometimes Always.
Writer/Director Eliza Hittman's film is arguably the most powerful of the year. The lead newcomers, Sidney Flanigan and Talia Ryder are the driving force of what makes this film soar. After a teenager becomes the subject of an unwanted pregnancy, she along with her cousin, are forced to go outside their Pennsylvania backyard to seek a legal abortion. The movie is so grounded in the reality of the hard choices and pressure that young women face daily with sex and the physical consequences of the mistakes or misjudgements they make. I was just in awe of the film and how it moved me, definitely another highlight in this solid year of filmmaking and surprises.

8. In Search of Darkness: Part II.
Yet another documentary on my list, this sequel to David A. Weiner's first film discussing '80s horror in depth with a plethora of interviews and stories from the actors, writers, special effects teams, filmmakers, and horror genre fans. At a whopping 4 hours and 23 minutes, it never feels long or drawn out. All the stories about the making of these staples and cult classics, many I've never even heard of, is as riveting as it is entertaining. Supported throughout by very successful crowdfunding campaigns I am more than a little excited for their follow-up, In Search of Tomorrow, exploring the world of '80s science fiction.

9. Beastie Boys Story.
Directed by Spike Jonze, this Apple+ documentary is about the lives and development of what would eventually be the musical phenomenon known as The Beastie Boys. As the two surviving members recollect their past through a presentation via slides, videos and stories we get a first hand account of what life was like and this incredible friendship that developed between the three. It saddens me that this was done post Adam Yauch's passing and we are only able to view him through archival offerings. Bonded together as family you can tell that even talking about Yauch is still tough for them. Touching and funny, even if you're not a fan of their music, I think you can still gain something from this incredible story of one of the all time great groups.

10. Tenet.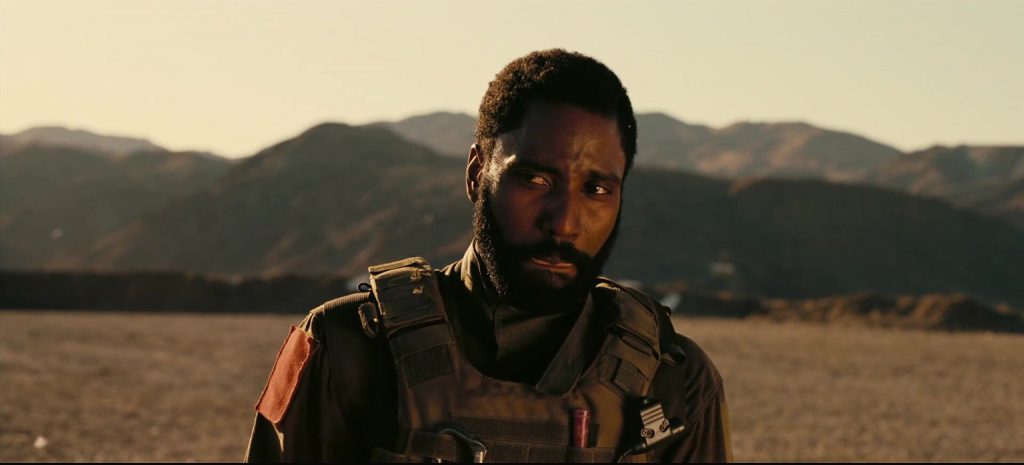 I know Nolan rubs many people up the wrong way and his latest was blasted from many fronts but I still really liked it and still feel he's one of the great directors working today. Is it his strongest work? Absolutely not, but what I like most about Nolan is his drive and vision to push himself to tell stories like we've never seen before. His work is often described as cold and out of touch with humanity but personally his films inspire and touch me emotionally and I love revisiting them. I only seen Tenet once but it needs multiple viewings to wrap your head around everything that's happening with these grand ideas being spewed out. John David Washington (son of the great Denzel) and Robert Pattinson, (easily becoming one of my favourite actors working today, who is far removed from his time on Twilight) are great as the two leads and although Kenneth Branagh as the villian is a little over the top he was still very good. A good mind bending thriller that will most likely be rewarded from multiple viewings.

Honorable Mentions:

The Last Dance – I almost cheated and put this as my number one because it's about as cinematic as anything I've ever seen and is very similar to the 30 for 30 Oscar winner OJ: Made In America. Told over the course of 10 episodes, I was foaming at the mouth for more with interviews from all sides, it's a reminder of the sacrifice needed for greatness and that we will likely never see anything quite like it again in the basketball world.
Vick – Another 30 for 30 documentary about the rise and fall of Quarterback Michael Vick. Told in two parts, it really helped me view this villainized person as so much more.

The Life and Trials of Oscar Pistorius – Yet another 30 for 30 film told in four parts about the Paralympian involved in the mysterious death of his girlfriend.

Lance – What can I say, I love these 30 for 30 films. Like Vick it's story told in two parts is about the fascinating life of cyclist Lance Armstrong.

Soul – Pixar's latest is wildly imaginative and another solid addition to their incredible list of films.

Kajillionaire – The very original Miranda July film is about as weird as can be expected but one of those films that stuck with me. Evan Rachel Wood gives another mesmerising and unique performance.

Happiest Season – Pegged as a Gay Christmas movie from the Hulu gang, I loved this one and just how sweet and warm it was.

The Bee Gees: How Do You Mend A Broken Heart – An HBO documentary about the rise and fall of the very successful Bee Gees. The surprising thing is I am not a fan of the Bee Gees so I didn't know much of their backstory and history as well as them getting unfairly associated with the disco movement that basically killed their career.

Da 5 Bloods – Spike Lee's other film bolstered by a knockout performance from veteran actor Delroy Lindo.

Nomadland – Frances McDormand is her usual incredible self in a film that's a fast reminder of what is a reality for many people struggling to survive in modern America.

Sound of Metal – An incredibly immersive film anchored by strong performances from Riz Ahmed, Paul Raci, and Olivia Cooke.

Trial of the Chicago 7 – Aaron Sorkin's sophomore effort is flawed but still enjoyable with a standout performance from Sacha Baron Cohen.
Blow the Man Down – An entertaining tale of sisters in a small fishing town who are thrust into a murder cover-up after some costly events.

Borat Subsequent Moviefilm – Not nearly as fresh or hilarious as the first one, mainly because practically everyone knows who Borat is now, but still very funny.

A Good Woman Is Hard To Find – A fantastic little indie movie with a star making performance from Sarah Bolger in this tense drama.
Nowhere To Run – The debut film from my friend Kyle Reardon was entertaining and fun. I'm in awe of what this young filmmaker did with his crowdfunding campaign, his passion, and the thought of what the future holds for this talented gent.

Westworld, Season 3 – I know a lot of people fell off after Season 2 but I love where this show is going and hope they get to see it through all the way to the end.

The Mandalorian, Season 2 – This made me a Star Wars fan again with a very satisfying story based in the world I fell in love with as a kid.

Dollface, Season 1 – Hilarious show that has one of my favorite comics today, scene stealer Esther Povitsky.

Servant, Season 1 – A weird but oddly compelling thriller on Apple+ I can't wait to see what season 2 holds.