The Film '89 Year in Review 2019 – Part 8, Jacob Rivera.
It's been another great year in cinema and as we look forward 2020 it's nice to be able to look back and reflect on the highlights of 2019. First off, I want to give a special thank you to the core team at Film '89 for giving me the opportunity to write for the site and be a co-host on one of my favorite podcasts. Having no track record they have welcomed my ramblings with open arms and for that I will be forever grateful. I've had the pleasure of reading the team's lists of the year and, as expected, they delivered fantastic pieces. So without further ado, here's my top 10 of 2019 as well as a lengthy list of honorable mentions.
1. The Last Black Man in San Francisco
As has been said many times already, A24 have had a stellar year with the various movies they released throughout 2019 to much acclaim. One of those films was The Last Black Man in San Francisco. Seeing the trailers, I was interested in what looked like another art house film, but I wasn't prepared for what I ended up experiencing. The story which was a semi-autobiographical tale of lead actor and writer Jimmie Fails, follows Jimmie trying to get back the childhood home that his grandfather built, but the family subsequently lost. Jimmie, along with his childhood friend Montgomery, played by standout and relative newcomer Jonathan Majors, take an incredible journey of ups and downs in trying to achieve Jimmie's goal. The acting across the board is superb, and from mostly fresh faces. Director and writer Joe Talbot is impressive in his feature length debut, delivering a modern masterpiece that I for one will be revisiting for years to come. Talbot and Fails are childhood friends in real life and conceived of the story in their youth. The entire look of the film is something to behold from cinematographer Adam Newport-Berra. The score is a nice companion to the overall film and the film just hits all the right beats and notes for me. The story and themes like family, friendship and our past drew me in and never let go, so it's fitting that it was my favorite film of the year. Currently it's streaming on Amazon Prime in the USA.
2. 1917

The most recent film I've seen in 2019 and one about which I'd heard nothing but great things from trusted sources, but they definitely didn't undersell it. 1917 is a masterpiece and easily one of the best war films I've ever seen. Helmed by director and writer Sam Mendes, 1917 tells the story of two young British soldiers during World War I, given a mission to deliver orders to cease an attack on the German's who are drawing them into a trap. The film has a slight gimmick of seemingly not cutting away at any point and following our heroes as they make their journey. Showing the horrors of war but also the glimpses of humanity that still exist, 1917 is suspenseful as well as touching as we sit on the shoulders of these men like angels observing the impossible. Beautifully shot and acted with an equally soaring score, I was riveted from beginning to end. Easily the front runner for the Oscars this year, 1917 is a must see for any film lover.
3. Parasite
Knowing almost nothing about it except that it had won the coveted Palme d'Or at Cannes this year, director and writer Bong Joon Ho delivered yet another fantastic film. Telling the story of a poor family that, by good fortune, end up getting jobs with a wealthy family, sounds like a typical class vs. class story that has been done many times. At first it feels like this is where the movie is headed but by the second act it takes a surprising and unexpected turn that delivers one of the year's best films. Well acted by the whole cast, it reminded me a little of one of last year's favourites, Shoplifters, in the way it dealt with the class structure and particularly the poor families that fall within those categories. Bong Joon Ho continues to crank out more and more interesting films and I for one can't wait for what he has in store for the future.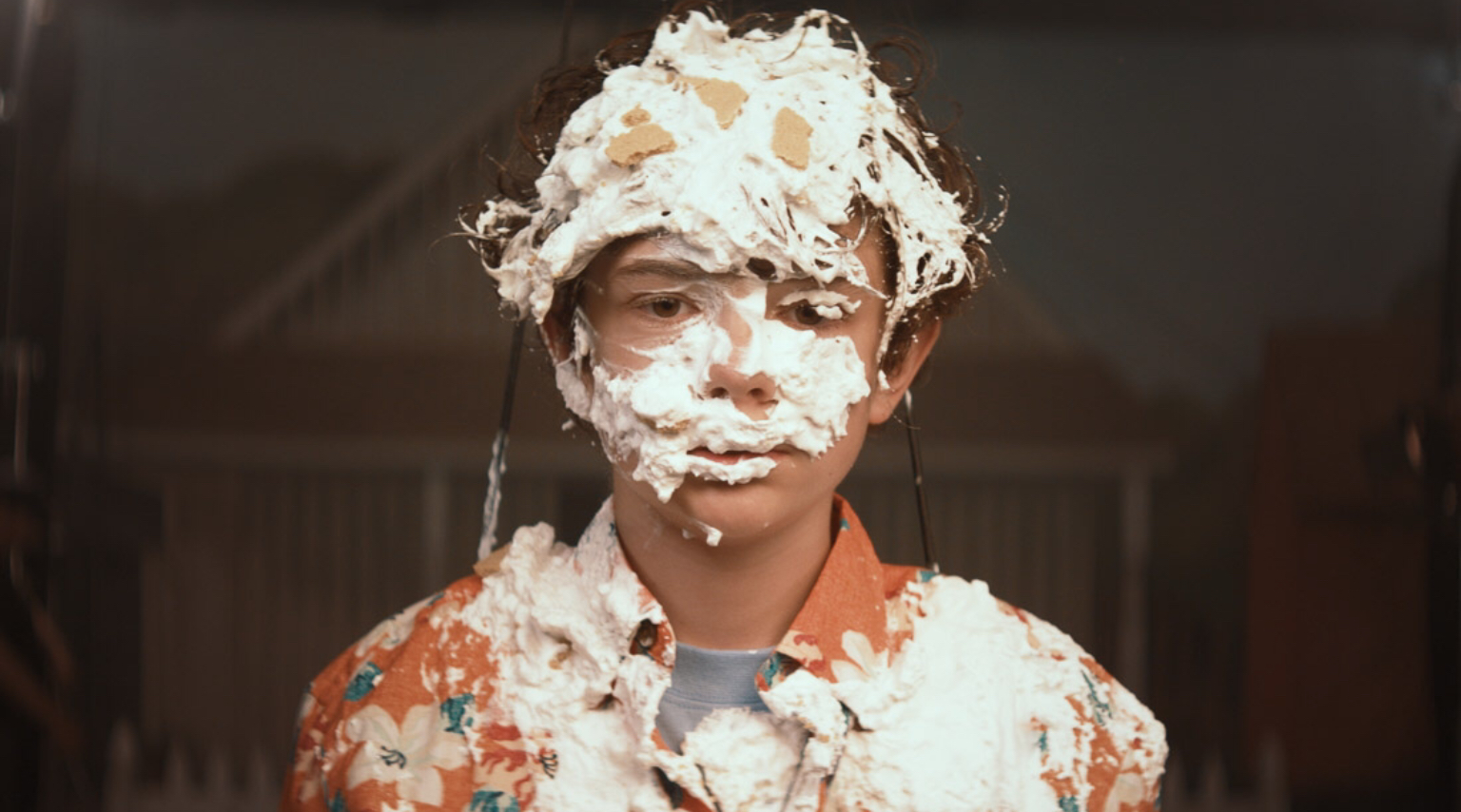 4. Honey Boy
Much has been said about the rise and fall of Shia LaBeouf. I wasn't a huge fan of his anyway so his negative spotlight caused me no concern. Finding out later that this movie was based on his upbringing with his highly unusual family made me have an entirely different outlook of LaBeouf. Noah Jupe playing Otis, basically a young version of LaBeouf, is very good but it's LeBeouf playing a version of his dad that steals the show here. LaBeouf is absolutely mesmerizing and as hard as it probably was to be in that role, it must have been just as cathartic an experience for him. A lot of people have written of Shia and for good reason, but if there is anyone I'm cheering for to have a little comeback now, then its Shia. The film hits the heart in so many scenes while at the same time slapping you across the face with this situation that seems impossible anyone could come out of unscathed. Give this film a chance and I'm sure you'll be as pleasantly surprised as I was.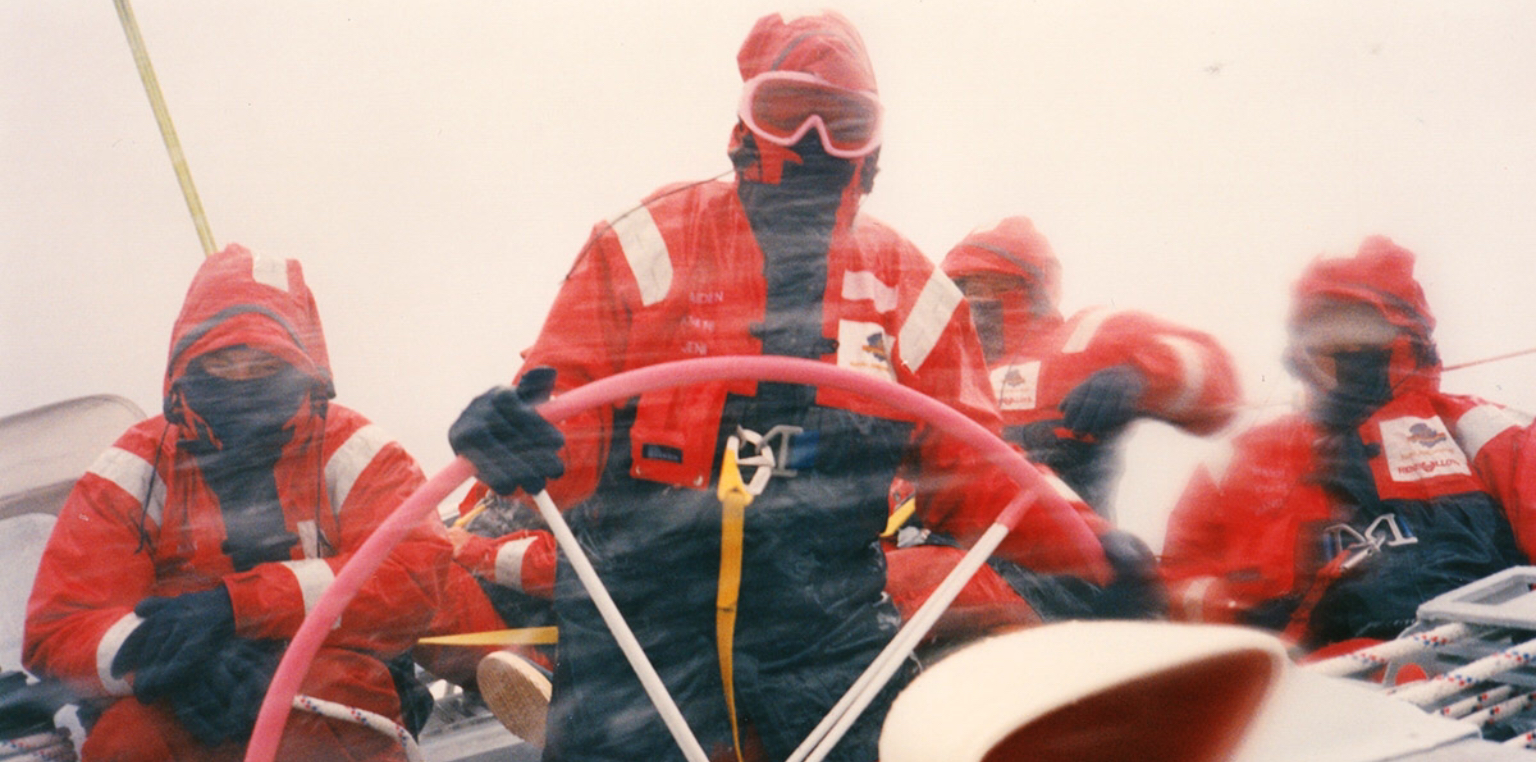 5. Maiden
What's a Jacob list without a documentary, which are some of my favorite genre of films? Maiden tells the story of the first ever all-female crew to enter the esteemed Whitbread Round the World yacht race. In 1989, 24 year old Tracy Edwards builds a team that not only surprised the detractors but eventually earned their respect. I love documentaries that take a subject that I know nothing about and have little to no interest in but somehow suck me into their world. Maiden is such a documentary and a testament to chasing dreams, bucking the status quo, and the unbreakable human spirit.
6. Jojo Rabbit
Writer, director and actor, Taika Waititi can seemingly do no wrong. He's delivered some of the best comedies in the last five years and with Jojo he has yet another winner. Taking the subject of World War II, specifically the Nazis, and spinning it into a heart-warming comedy is no easy feat but Waititi pulls it off masterfully. I love a film with heart and Jojo Rabbit has it in spades as well as some great performances from a young cast. I've been aboard the Waititi train ever since What We Do in the Shadows and can't wait for what he has in store for us for hopefully years to come.
7. Midsommar
Ari Aster, the hot newcomer, hits a homerun with his sophomore effort. Midsommar was like a well-lit horror film and throughout it I never knew what was going to happen next and was pleasantly surprised by how crazy each scene was, like floors in a New York skyrise. Slightly disappointed that they added 20 minutes of footage after its initial release to entice more patrons or more likely, repeat viewings, Midsommar's already lengthy runtime flew by as the story unfolded before our eyes. Florence Pugh, who has surely had one of the best breakout years in recent memory, is firing on all cylinders in this thrilling roller-coaster of a movie. Easily one of the most talked about movies of the year and deservedly so.

8. Everybody Knows (Todos lo saben)
Writer/Director Asghar Farhadi delivers yet another strong film starring the real-life couple of Penelope Cruz and Javier Bardem. Cruz plays Laura who returns to her hometown for her sister's wedding only to have her daughter disappear and the search for the truth unfolds as everyone seems like a suspect. Bardem plays Paco, Laura's old flame from long ago and he tries to help her in unweaving this mystery. Ripe with tension and smart writing Everybody Knows is one of the films that probably got missed early in the year and deserves some consideration.

9. Non-Fiction (Doubles vies)
The latest from Olivier Assayas tells the story of people that are involved in the publishing world and their struggle with the changing times regarding technology as well as their complicated intertwining love lives. Staring the always sublime Juliette Binoche, Non-Fiction surprised me with its originality and well told story. I was very engaged and entertained from start to finish and suspect that this is another one that slipped by most viewers. One of those films that I've continued to think about it months after seeing it.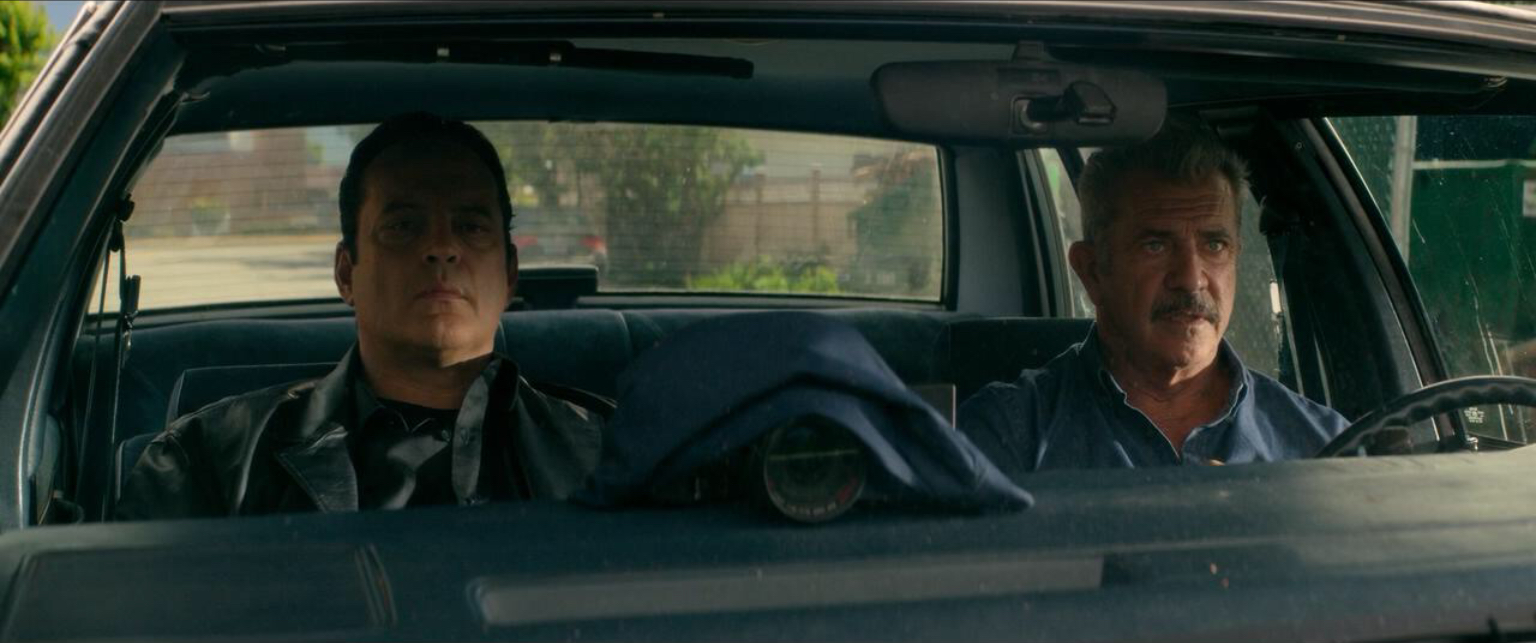 10. Dragged Across Concrete
S. Craig Zahler's third feature, although not perfect, was right up my alley. Dealing with two suspended cops, Vince Vaughn and Mel Gibson, who delve into the underworld to cash out on a scheme that doesn't go as planned, Dragged Across Concrete was a gritty and appealing crime drama. Both the lead actors and supporting players, especially standout Tory Kittles, deliver fine performances. It has the signature Zahler violence and touch which has made me an avid admirer of the young filmmaker.
Honorable Mentions:
Apollo 11: Another great documentary that tells the story of the Apollo 11 mission to the moon using only actual footage and sound from the period. It's a reminder of what humans are capable of at their finest.
Ad Astra: James Gray's sci-fi epic with another strong performance from Brad Pitt who had quite the year in 2019. Some great visuals and standout scenes I won't be forgetting anytime soon.
The Art of Self Defense: Newcomer Riley Stearns made a dark comedy staring Jesse Eisenberg that was both funny and odd but truly unforgettable.
Aquarela: Another documentary showing different forms of water from around the world set to a heavy metal soundtrack. At first I didn't quite know what to make of it, but it never left my brain for some reason and was another pleasant surprise.
The Farewell: A semi-autobiographical story from Lulu Wang with a strong performance from Awkwafina, The Farewell was a real surprise and the scene with the son's speech at the wedding ripped me apart.
Ford v Ferrari: James Mangold's latest was the incredible true story of the battle at Le Mans in 1966. The racing scenes were invigorating and intense and this was the perfect popcorn movie for the masses.
Fighting With My Family: Another complete surprise as I have no interest in wrestling but this charming little movie staring Florence Pugh had just the right amount of fun and heart.
Hail Satan?: I know what you're thinking because of the title but the documentary makes some compelling cases and additionally delivers some laughs.
High Life: Claire Denis' impressive space drama with strong performances from Robert Pattinson and Juliet Binoche.
Joker: I had low expectations for yet another iteration of the Joker especially by Joaquin Phoenix and Todd Phillips but this film nailed it both in terms of tone and performance.
John Wick: Chapter 3 – Parabellum: I know this is much of the same as the previous two films, but I love me a good shoot'em up action movie and this knows exactly what it is without shying away from it. Plus, it has some great scenes with dogs getting in on the violence.
Knives Out: Rian Johnson is officially off my shit list after the train wreck that was The Last Jedi. A sort of throwback to the Agatha Christie stories of yore, the extensive cast is having all sorts of fun and its funny to boot.
The Lighthouse: Like Ari Aster, Robert Eggers is another up and comer to watch. Eggers also has a strong sophomore effort in beautiful black and white. Think The Shining meets a stage play. Dafoe should garner a nomination for this one as he chews the scenery like nobody's business.
Shadow: This one stood out for the look of it in general. Impressive design and cinematography.
The World Before Your Feet: Technically a 2018 film although I didn't see it until this year. If I'd seen it last year it would have easily made my top 10. A documentary from Jeremy Workman that follows Matt Green's journey to walk every street in New York City, some 8,000 plus miles.
Watchmen: I'd be remiss if I didn't mention the debut season of HBO's Watchmen. I was worried that Damon Lindelof would suck me in to this show and then leave me hanging by the end but kudos to him for pulling off one of the most satisfying seasons of television in 2019 which totally stuck the landing.