The Film '89 Year in Review 2019 – Part 1, Leighton Winstone.
In something of a different approach to that of our previous end of year reviews, this year we're giving each member of the Film '89 team their own piece via which to celebrate their favourite films, shows and whatever else gave them enjoyment throughout the year that was 2019.
2019 gave us some major big box office releases and Disney remained top of the pile and look likely to add even further to its massive financial haul when Star Wars: The Rise of Skywalker hits cinemas next week, but there was also many a surprise to be had. Oscar wise, Green Book surprisingly won Best Picture, Roma took home some major awards (including Best Director and Best Foreign Film) and, inexplicably for me personally, Bohemian Rhapsody took home the most awards (come on Academy, it's really not that good). Olivia Coleman and Rami Malek won Best Actress and Actor respectively, whilst Regina King (more on her shortly) and Mahershala Ali won the equivalent supporting awards. Black Panther won also as did Spike Lee for the first time (a crazy thought). At the BAFTA's Roma dominated and it was pretty much the same actor wise as the Oscars, except that Rachel Weisz won Best Supporting Actress for The Favourite.
In terms of television, Game of Thrones ended on something of a whimper and despite some good episodes, it wasn't what many fans wanted. It remains one of the best TV shows ever created but remains somewhat sullied in the end. Russian Doll on Netflix was a very acidic comedy that didn't hold back, big hitters like Billions, Succession and Gomorrah returned to deliver better than before and The Walking Dead shuffles ever on. The Crown maintained its regal status but perhaps the biggest surprise of all, in that many thought it couldn't possibly deliver, was Damon Lindelof's adaptation of Watchmen.
Setting itself in the universe of the book and to an extent the film, it's tone fits perfectly with the words of Alan Moore and actually addresses the ending of the book that the film avoided and builds upon it. Regina King is the lead and she excels as the new character Sister Knight. The show doesn't spoon feed it's audience who may not be familiar with the original text but those who are are rewarded with many a nod and tasty Easter egg. Constantly making bold decisions and surprising choices, old and new characters are given breathing space and the history of Watchmen is given a new perspective to change what we think we knew.
So, back to the films. Here are my Top 10 films of 2019 in no particular order;
Joker – Even when many had balked at the idea of a new, standalone Joker film when it was first announced, almost everyone's interest piqued when Joaquin Phoenix was announced as the titular 'Clown Prince of Crime'. An actor who was said to be so very near to becoming Dr Strange, in an origin story that at a point had Martin Scorsese attached as producer (he didn't commit) and Robert De Niro co-starring (he did) in a film directed by the guy who made The Hangover trilogy?
Other than Avengers: Endgame, I've seen Joker more times than any other film on this list and I had some reservations about doing so after that first screening due to what I suspected would be a lesser impact the second time around. Admittedly my enjoyment was lessened but one thing was enhanced, it's star's powerhouse performance. It's dark, dirty, unpleasant and sign-posts an awful lot of things about the society in which we live that people maybe don't like to think about. Arthur Fleck is here. And he IS Joker.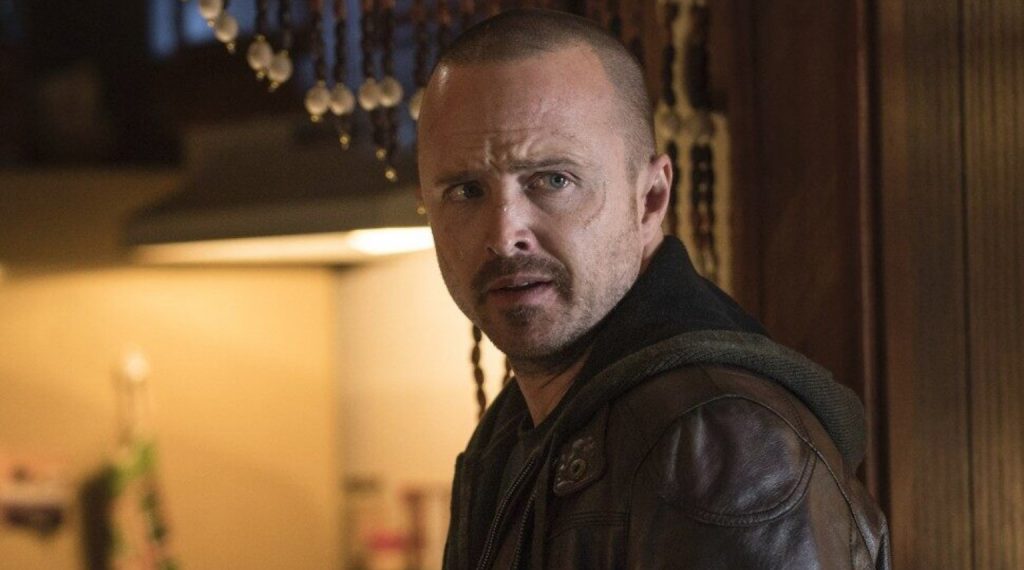 El Camino – Filmed in secret with original cast members returning, sets revisited, unexpected events covered and the redemption of one of the most put upon TV characters in history given a film to tell us what happens next. Aaron Paul is given a chance to carry the Breaking Bad legacy and does so admirably. Directed and written by the man who conceived it all to begin with, Vince Gilligan gave us some finality to his beloved opus.
Avengers: Endgame – The biggest film of all time delivered what we hoped it would. Funny, exciting, moving, with final hurrahs and new set ups for future adventures, The Russo's gave everything anybody could realistically want. There's quite a few pairs of boots to be filed in the future but we all know that Marvel Studios won't likely make any major mistakes. A cast so vast and one that gels so well, all on screen together was truly something worth waiting for.
The Irishman – Marty, Bobby, Joey and newcomer Al get together to make a gangster film that's more a reflection on life, mortality, dedication to others and old age made by Octogenarians and using (sometimes distracting) de-aging. Glacially paced and littered with terrific performances by actors who've not been as good as this in a very long time, this was truly worth the wait. Some have taken issue with some of its (admitted) flaws but to have Scorsese back on such familiar ground is truly welcoming and its three and half hour runtime flies by.
Mid90s – First time writer and director Jonah Hill (yes, that one) gives us a story of pre/early teen confusion set against a skateboard scene soundtracked by the hip-hop of that era. Filmed on 16mm and using natural lighting it's story of Stevie and his struggles with family, fitting in and friendship rings true and depicts frustration in a very honest way. Innocence lost, familial bonds severed and repaired, it's perhaps also one of the years most profane films (one character is literally called 'Fuckshit') but the largely unknown cast are entirely believable. Sunny Suljic is definitely one to keep tabs on.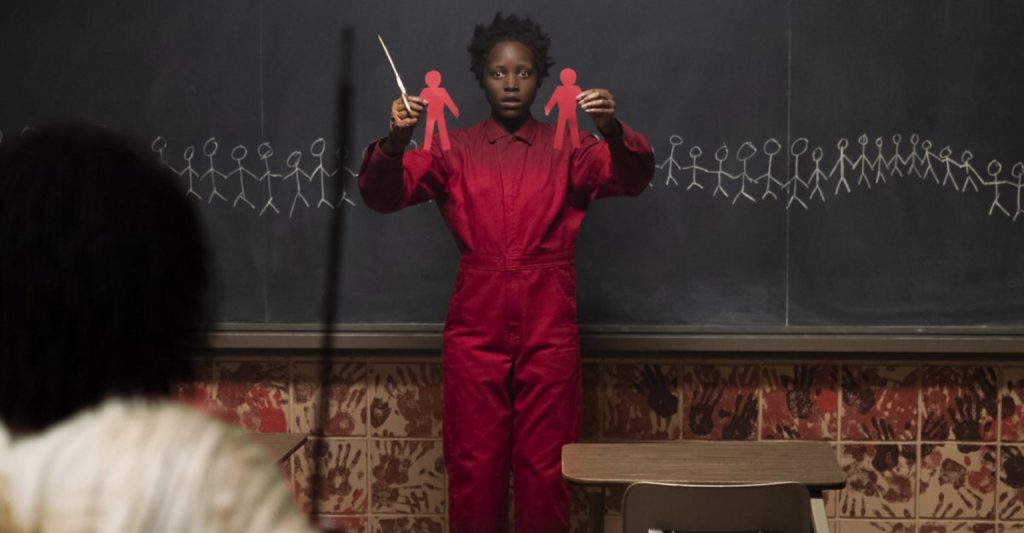 Us – The second film from oscar winning writer/director Jordan Peele had a very big albatross in Get Out hanging around it. So when Us was announced, people were going to take note. Would he stay within the horror/social commentary vein? Would he veer away from what had worked so well? Truth is, Us is a part of whatever universe Get Out is set in, albeit a very different story but one that has the blackest humour set against horrible events. Dual roles for the main protagonists give added tension to an already strange build up and with a twist that, whilst not entirely unforeseeable, still works and wears its influences clearly on screen.
Once Upon A Time In… Hollywood – This is a great, great film but I have an issue with it. The cast are pitch perfect as you'd expect and the rat-a-tatt dialogue is there also. But to do what director Quentin Tarantino does, and perhaps should not do, by subverting history, albeit respectfully so, blindsided some viewers. The banality of making a film and the prima-donna actions of Rick Dalton brilliantly exposes a lot of actor's insecurities but the darkness that lingers is palpable. The Bruce Lee sequence is outright awkward. His famous bravado could have been addressed so differently. But yet it works, probably much like The Irishman in that it's indebted to its director and the trust his cast gave him with such a daring approach to depicting such tragic events.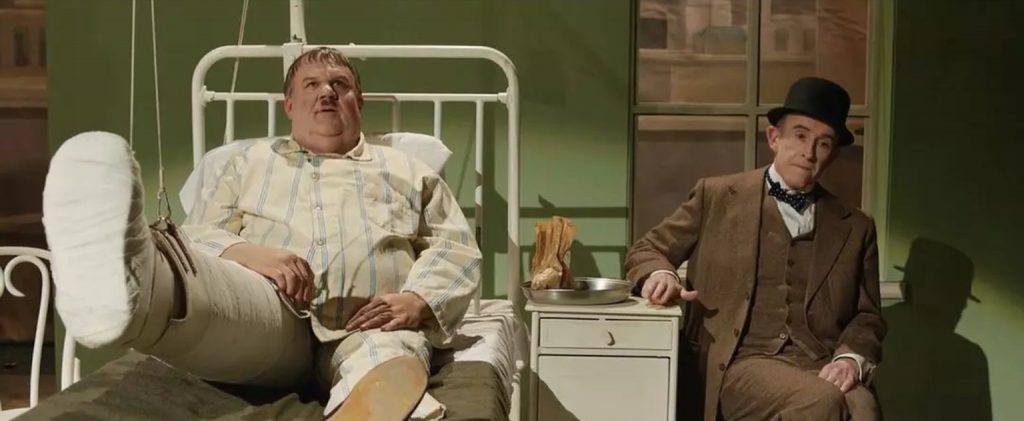 Stan & Ollie – Jon S. Baird's telling of the latter years of the iconic comic legend's tour of the United Kingdom was pinned by two actors respectfully portraying two of their comedy heroes. To see the behind the scenes dynamic of two friends, strained and like most long term friendships, littered with that knowing slight of touch is a joy to behold and at times very moving in the obvious love that they had for each other despite financial and health problems. I'm a big fan of old fashioned films displaying for modern audiences what ultimately can be a simple idea, making a film truly special which can stem from something as simple as two men dancing in unison against a screen. Lovely.
Marriage Story – Divorce is not funny. It's painful and distressing. It's also very real in Noah Baumbach's latest which has two stellar performances from Black Widow and Kylo Ren. It's also very funny. Some some great back up in the form of Laura Dern, Ray Liotta, Alan Alda and Julie Hagerty this cross country break up is very much like a stage production but is also much, much more. And Adam Driver can seriously sing.
Booksmart – What is it with actors becoming great directors (case in point, see Mid90s)? Olivia Wilde's debut behind the camera is a hysterical study of straight A students cutting loose on their last day in high school. Brilliantly led by Kaitlin Dever and Beanie Feldstein, this potty mouthed, revealing and pitch perfect study of the American high school system that we think we know so well is turned about face with originality, an air of fantasy and some pretty hysterical dialogue. Another brilliant soundtrack punctuates modern America with its social media problems and the perils of modern teenage life. It should be shown in schools.