The Film '89 Podcast Episode 107 – Killers of the Flower Moon (2023).
On Episode 107 of The Film '89 Podcast, Steve is joined by Leighton Winstone and filmmaker Kyle Reardon to give you their in-depth review and analysis of legendary director Martin Scorsese's latest film, his epic adaptation of author David Grann's 2017 book, Killers of the Flower Moon: The Osage Murders and the Birth of the FBI. Scorsese's film drops the book's subtitle and stars Leonardo DiCaprio, Robert De Niro, Lily Gladstone, Jesse Plemons and John Lithgow. It tells the story of the discovery of oil in 1920s Oklahoma under Osage Nation land and the subsequent series of murders of the Osage people that take place until the FBI steps in to unravel the mystery. Scorsese has directed some of the Film '89 team's all time favourite films, several of which have had their own in-depth episodes on the podcast. Will Scorsese's latest capture the same degree of success of the other big 2023 historical drama, Christopher Nolan's Oppenheimer, or will audiences, put off by it's considerable runtime, wait for its subsequent release on Apple TV+? Tune in to hear the team's verdict of the latest film from a true Hollywood legend. 
*Apologies for the varying levels of audio quality on this episode. In keeping with the theme of the film, it was recorded on equipment from the 1920s.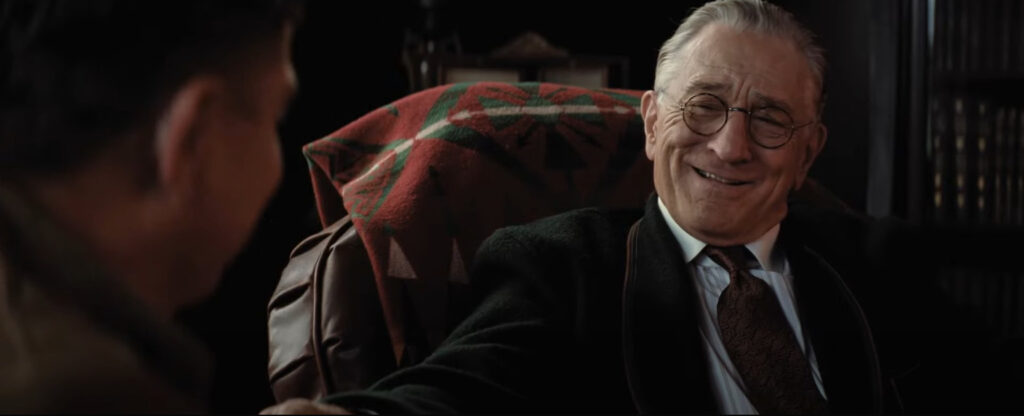 The Film '89 Podcast is available on…
… Apple Podcasts:
https://itunes.apple.com/gb/podcast/the-film-89-podcast/id1332493155?mt=2
…Spotify:
https://open.spotify.com/embed-podcast/show/0mcr2IBqFFMaR3mLYgrB8h?si=iQTUfdF_SjunT7MkBITSwg
…PodOmatic:
https://film89podcast.podomatic.com
… as well as Google Play, Amazon Music, Tune-In Radio and many more.