The Film '89 Podcast Episode 75 – Star Wars (1977).
For the 75th episode of The Film '89 Podcast, which also happens to be the podcast's 4 year anniversary, we give you a suitably special episode which celebrates one of the Film '89 team's all-time favourite films, George Lucas' Star Wars from 1977. Join Richie, Neil and Skye as they celebrate Star Wars's upcoming 45th anniversary and discuss what this monumental film means to them. Star Wars was a film that not only smashed box office records but one that would redefine the landscape of cinema forever. It ushered in an era of blockbuster movies and came at a time when the world needed a new form of escapist fantasy entertainment on the big screen. It also brought with it a level of technical expertise seldom seen before with its groundbreaking special visual effects, sound design, John Williams' unforgettable score and so much more. The guys also discuss the film's influence on popular culture and the hugely lucrative merchandising deal that Lucas secured, plus they also posit the question, "Is Star Wars the most important film ever made?" This is the perfect companion piece to our 2020 celebration of the 40th anniversary of The Empire Strikes Back and an episode of Film '89 that Star Wars fans of all ages won't want to miss.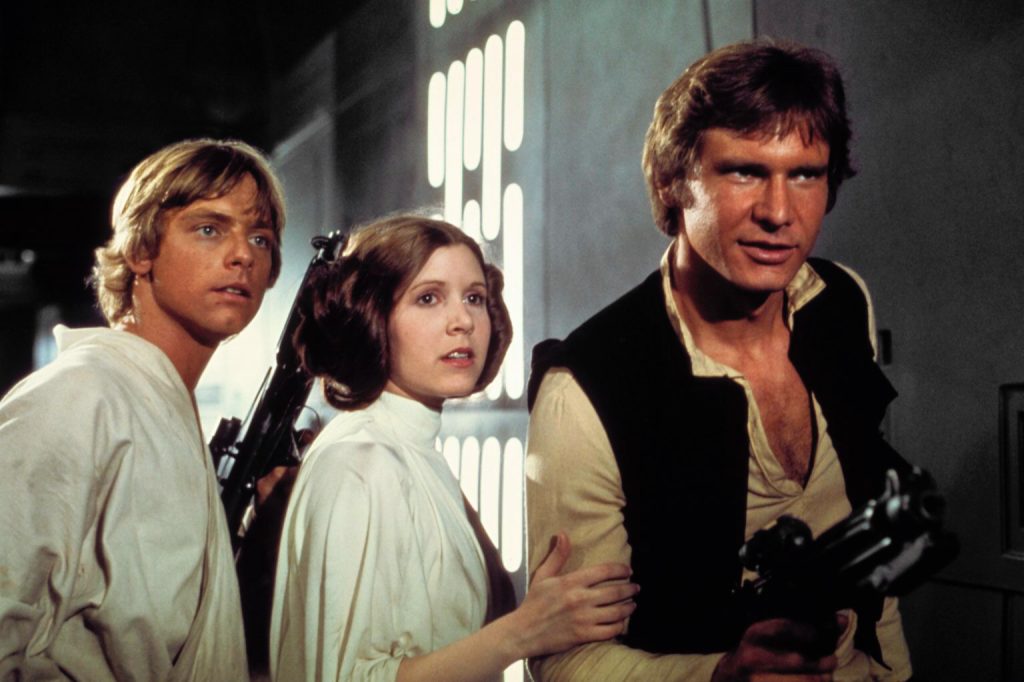 The Film '89 Podcast is available on…
… Apple Podcasts:
https://itunes.apple.com/gb/podcast/the-film-89-podcast/id1332493155?mt=2
…Spotify:
https://open.spotify.com/embed-podcast/show/0mcr2IBqFFMaR3mLYgrB8h?si=iQTUfdF_SjunT7MkBITSwg
… Stitcher:
http://stitcher.com/s?fid=163766&refid=stpr
…PodOmatic:
https://film89podcast.podomatic.com
… as well as Google Play, Amazon Music, Tune-In Radio and many more.
Download, like, subscribe, leave us an Apple Podcasts review, but most importantly, enjoy!