The Film '89 Podcast Episode 94 – Scarface (1983) & Carlito's Way (1993).
On Episode 94 of The Film '89 Podcast, Steve and Skye are joined by returning guest host and writer for Film '89, Leighton Winstone to discuss a double bill of films from legendary director Brian De Palma, both of which happen to star one of their all time favourite actors, Al Pacino. The first is De Palma's 1983 remake of Howard Hawks' 1932 crime drama, Scarface. The other is De Palma's pseudo-follow up, Carlito's Way. Since it's release 40 years ago, Scarface has attained a huge following and the guys discuss its considerable influence on the crime dramas and gangster films that followed in its wake. A violent and controversial film on its initial release, Scarface would typify the greed and excesses of the 1980s. De Palma's 1993 film, Carlito's Way, whilst telling a quite different story, remains a brilliantly crafted tale of a reformed gangster, recently released from prison, struggling to escape his former life.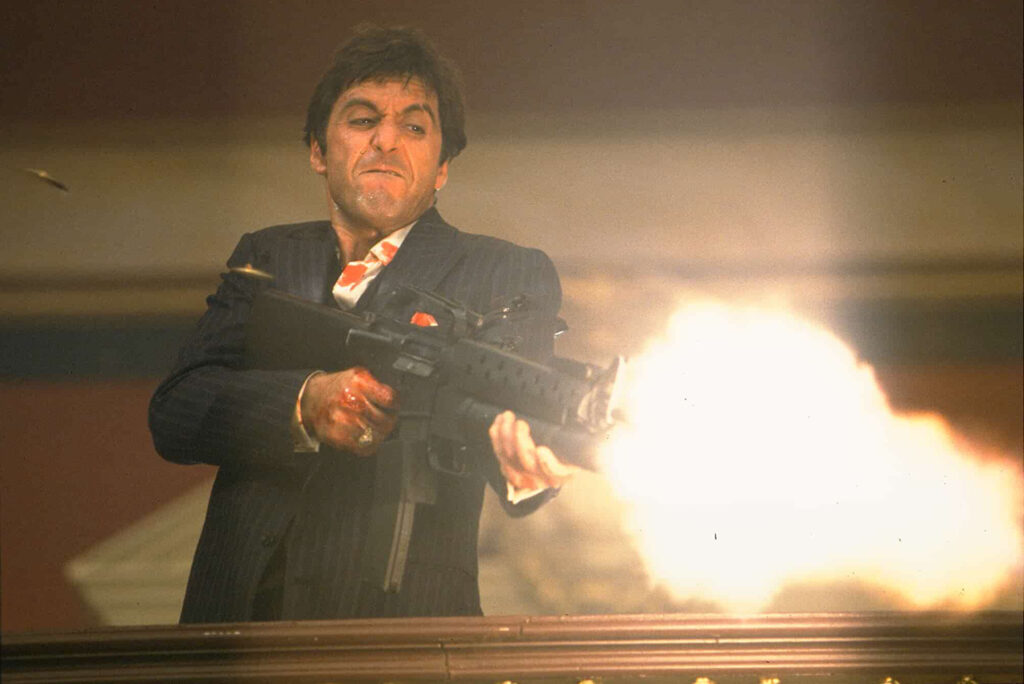 The Film '89 Podcast is available on…
… Apple Podcasts:
https://itunes.apple.com/gb/podcast/the-film-89-podcast/id1332493155?mt=2
…Spotify:
https://open.spotify.com/embed-podcast/show/0mcr2IBqFFMaR3mLYgrB8h?si=iQTUfdF_SjunT7MkBITSwg
… Stitcher:
http://stitcher.com/s?fid=163766&refid=stpr
…PodOmatic:
https://film89podcast.podomatic.com
… as well as Google Play, Amazon Music, Tune-In Radio and many more.